Looking for a fun idea for your preschool or elementary school kid's birthday party? Why not throw a Unique Sheep themed party!
Cake Pops are very popular right now, so why not do rainbow colored cake pops – or regular cake pops dipped in rainbow colored white chocolate coating?
No time to bake? You can order them here.
Full sized cakes also make great canvases for bright colors.
Make basic cupcakes special with paint splotch cupcake wrappers.
Want something a bit lighter? Why not make "rice krispie treats" using a colorful rainbow cereal (like trix) instead? 
If you've got some serious baking skills (or the name of a good pastry chef), try out one of these awesome farm themed cakes or cupcake arrangements.
For a healthier treat, make your rainbow out of fruit!
For younger children, put the fruit in cups instead of on skewers.
And of course, who doesn't love Jello?
For an easy DIY touch, buy digital printables like these from Etsy. They come customized and ready to print!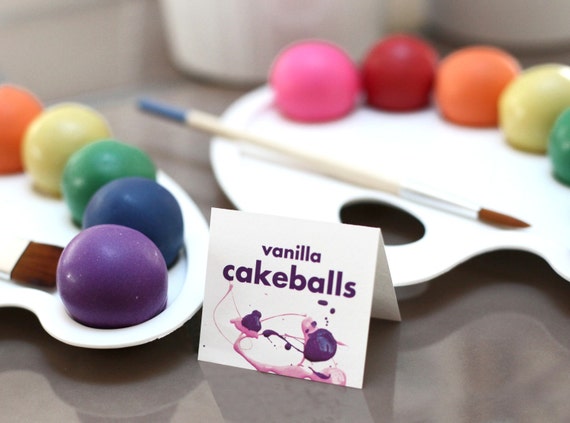 Don't forget to have a copy of The Story of the Unique Sheep on hand to read during the party.  If you'd like to have a copy personalized for the birthday child, just leave us a note in the "comments" when you order!
Check out our Pinterest boards for more ideas for party treats.
Coming Next: Unique Sheep Party Crafts and Activities!